After you are done with all the paperwork and visa application, packing your suitcase sounds easier than it might actually turn out to be! When it's time to decide what to take with you and what to leave at home, most Au Pairs ask themselves "What do I actually need to pack? What if I forget something?" Not to worry we are here to help!
In the case that you are unsure what to pack for your time abroad as an Au Pair, we have a summary of the most important things and a general packing list for you. We cover what to bring and what not to bring.
We recommend making a packing list with the most important items in advance to make sure that you don't forget anything. If you do forget something you can most likely also buy what you forgot in your host country.
Don't Forget About These!
Passport and Visa (and copies of them)
Flight ticket (note down your flight number)
Emergency contact details of your Au Pair agency, host family, and Local Rep
Contact details, telephone numbers, and the address of the Embassy of your home country
Cash (about $200) + credit or debit card for the case of an emergency
Insurance card
Comfortable and appropriate clothes
Medical Kit and prescription medication
Towels
Bed sheets, blankets or pillows
A ton of thick (and heavy) novels, movies or CDs
Too many dressy clothes and high heel shoes
Food (other than some snacks or treats you want to share with your host family)
Electronic devices (laptop, camera, chargers etc.)
Adapter for your electronic devices
Present for your host family
An extra pair of glasses or contact lenses
Photos of your family and friends at home
Some sweets or other food of your home country you don't want to go without for an entire year
Hat
Sun glasses
Address book
Small dictionary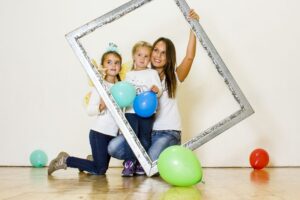 What Clothes To Pack
Make sure to pack clothes you don't mind getting dirty or stretched out. No matter how old the host children are and no matter what you are doing – whether it's feeding an infant, doing crafts with a five year old or playing outside with an older host child – your clothes need to be comfortable and practical! Do some research on the weather of the area you will be living and make sure to pack clothes appropriately. You don't want to bring only shorts if you are going to be living in a place that gets cold!
Another tip is to pack old clothes, not only because you probably won't mind if they get dirty or stretched out, but also because you will probably buy a lot of new clothes throughout your time abroad and won't particularly mind leaving your old clothes in your host country by the end of your stay.
Most important, bring appropriate clothes, thus, no revealing clothes! You are living with a host family and taking care of children.
Practical clothes
Comfortable clothes (keep in mind that you will spend most of your time with children)
Comfortable and closed-toed shoes (sneakers etc.)
Weather-proof jacket
Some nicer outfits for when you go out with friends in the evening or for family birthdays
Appropriate clothes (no revealing clothes); i.e. full-piece bathing suit in addition to your bikini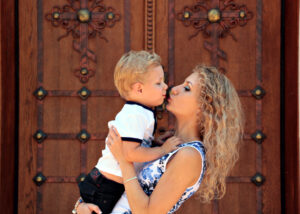 Toiletries and Medicine
When it comes to toiletries and medicine, you will find that what people advise you to bring can be quite contradictory. Some people tell you to bring all your toiletries with you, where others claim that this is not necessary and suggest that you only bring as much as you need for the first couple of days/weeks.
There are pros and cons to each side and ultimately do what you feel is best for you. If you only pack enough toiletries for the first few weeks your suitcase will be lighter and you have more room to pack clothes or other items since these can be heavy if you pack them in bulk. You can always go to the store for more shampoo, conditioner, soap, etc. This is a good option if you are not particular picky about what brands of toiletries you use since you may not find the brand you normally use in a different country. If you have items that you do care more about (the brand, or items that you need and are more of a necessity), do some research ahead of time to see if those items are available in your host country and what the prices are there compared to your home country. If the host country has them you may consider buying them there, however you may need to bring certain items in bulk if they do not have them or if they are too expensive. Bringing your favorite products also ensures that you have all the comforts of your home.
Be sure to bring any medicine you are used to from home, including medicine for pain, cold/flu, or an upset stomach and the essentials. Make sure to pack enough of your prescription medications, should you need any, to cover the duration of your stay. Seeing a doctor in your host country might be expensive, even if you have a health insurance.
Travel First Aid Kit
Basic Medicine i.e. prescriptions
If you wear them: enough contact lenses and solution for the length of your stay
Shampoo and Conditioner
Lotion
Toothbrush and Toothpaste
Face Wash
Deodorant
Make up
Hair Products
Other Hygiene Products