Au Pair Duties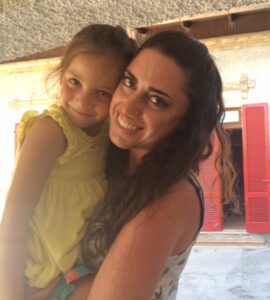 Au pair duties are related to childcare. This means that the au pair can walk or drive the children to school, straighten their rooms, do their laundry, prepare meals, undertake development activities such as playing games, drawing or helping with homework. An au pair is considered a member of the family such as a big sister or brother and is not permitted to do heavy housework, gardening or the parent's laundry.
* Fraudulent Au Pair offers: Warning.  Agent Au Pair does not work with the Philippines, Indonesia, Thailand or Africa.  Au pairs must be between 18-26 years old, and must be willing to stay 12 months.  If you are offered a job from these countries or do not meet the minimum requirements, it is a fraudulent job offer.
How do I qualify to be an au pair?
Being an au pair in America is not for everyone. Taking care of young children requires maturity, hard work and patience. And don't forget, you will also be adapting to a new culture and trying to establish a solid relationship with the parents and children. The work will be challenging but can also be rewarding and satisfying. You should be sure you are ready to work a full 12 months before committing to the program.
If you are between the ages of 18-26 and have completed secondary school you may apply to the program. The other government regulations are:
Speak and write conversational English
Be willing to share your culture and learn about others
Be willing to commit to 12 months in the U.S.
Agree to having a background check performed
Have at least 6 months childcare experience
Be able to provide 2 non-family childcare references and one character reference
Possess a driver's license (unless your host family doesn't need a driver)
Be in good physical condition as evidenced by a Physician's Report
Pass a psycho-metric test given by the Agency
Au pairs caring for children under the age of 2 in the USA must have 200 hours of verifiable childcare experience caring for children under the age of 2 before being placed in the home
Most families in the U.S. will not accept a smoker. If you smoke and think you cannot quit before departing for the U.S. for a year. You may not smoke on the program unless the host family has signed an agreement with you stating it is OK to smoke during the program year.